So Mini Lobster season starts tom. There are some rules that you will see below! Happy Hunting. And just to let you know I LOVE to eat lobster so send one to me if you catch any!!!!
The two-day Sport Lobster Season is always the last consecutive Wednesday and Thursday in July, beginning at 12:01 A.M. on Wednesday and ending at 12:00 midnight on Thursday. This year, that will be July 30 and 31, 2008.
State and Federal Waters
Bag Limit: Six (6) per licensed harvester (you must have a saltwater fishing license with a lobster stamp) per day in Monroe County; twelve (12) per licensed harvester per day throughout the rest of Florida where the harvest of lobster is permitted. The two-day total of twelve lobster per licensed harvester in Monroe County can only be possessed when transporting your catch by car on, or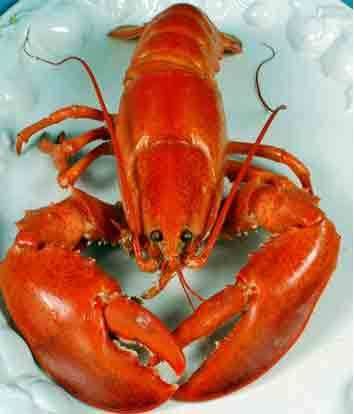 after, the second day.
Bag limits are only for properly licensed individuals and those people exempt from license requirements who are actively harvesting, and those people harvesting may not exceed their individual bag limit and take someone else's bag limit. That is, people (including children) who are not actively harvesting or are not properly licensed (if a license is required) may NOT be counted for purposes of bag limits.
Have Fun, Play Safe, Live Hard!!