OK I know lots of you are looking to find out what Midori and I came up with. She posted yesterday some of what we did. I was going to yesterday, but I was fried and needed to relax! What a week.
Like I said the other day, when we got this challenge I knew it was going to be hard for me since I had no listing presentation. I pretty much would wing it. I was only using a CMA from the MLS as one, and no idea about using a pre-listing. I have a listing appointment coming up and you know I am definetly going to send this presentation to him.
The email I sent Rich was both a combination of video and texted. Since I have never met Rich I wanted him to be able to put the face with the name. Making it a little more personalable. Here is the email I sent. I wanted to be aware of how many homes were already on the market and what to expect when I come a sit down with him.
Hi Rich
Just wanted to let you know that I have attached some documents to look over that I will be bringing to our appointment. I have also attached a PowerPoint presentation on my marketing plan. We will go into detail at our meeting, this is just an overview.
Below is a quick video to go along with the email.
http://www.youtube.com/v/O3zAotKAhiU&hl=en
Here are just some stats on what is Active and Sold or Pending. Just so that you are aware of what you are up against.
For Broward County
Active- 17,352Â Â Â Â Â Â Â Â Â Sold- 629Â Â Â Â Â Â Â Â Â Â Pending- 1521
For Tamarac
Active- 730Â Â Â Â Â Â Â Â Â Â Â Â Â Â Â Sold- 24Â Â Â Â Â Â Â Â Â Â Â Pending- 49
For Woodmont
Active- 53Â Â Â Â Â Â Â Â Â Â Â Â Â Â Â Â Â Sold- 1Â Â Â Â Â Â Â Â Â Â Â Â Â Â Pending- 2
Communication is the key to a satisfactory business relationship. To assist with communication, we've developed a team to assist and to ensure you get the best service. I find it helps to give you a detailed overview of what to expect while your house is on the market. If you have concerns about any of the items in , please, please express them - call me! Nothing is carved in stone and we work very diligently at working with every seller in the way that is best for the seller.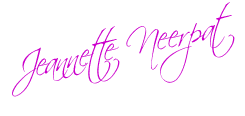 Jeannette Neerpat
London Realty Corp
9000 Sheridan Street
Suite 90
Pembroke Pines, Fl 33024
Who do you know that would like to buy or sell, referrals are the greatest compliments I can ask for!
In the email I attached a Pre-listing letter, Pre-listing package-which included a listing agreement- sellers disclosure and an AS-IS addendum, and a PowerPoint slide show. Here is a few shot from the show, I know Midori posted a few, here are a few more.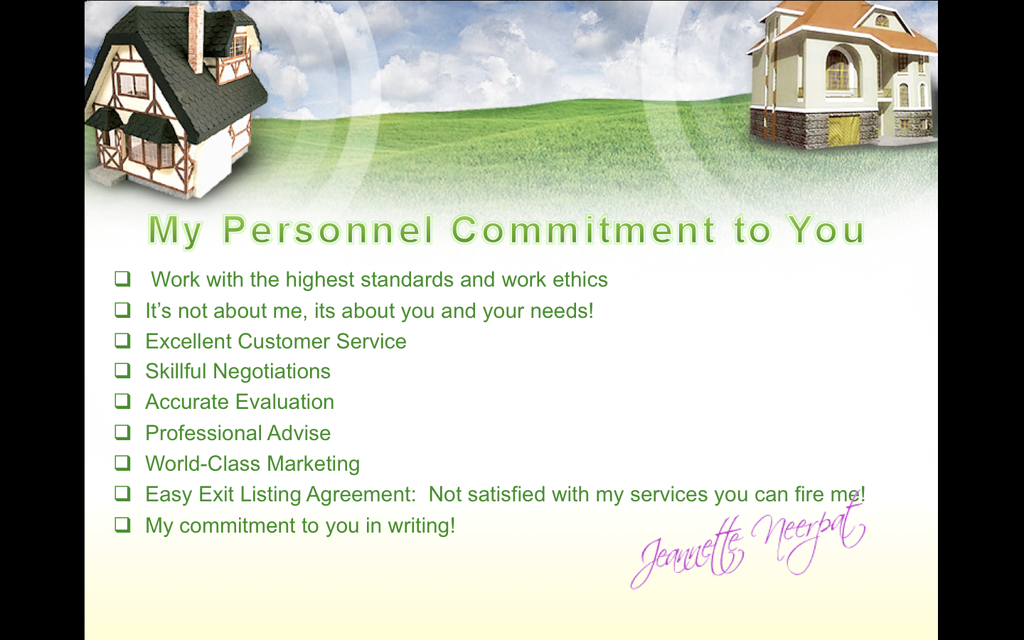 This is my commitment, wanting to let him know what I stood for, and that he would have it in writing.
This is my about me page, giving a little more of who he is going to work with.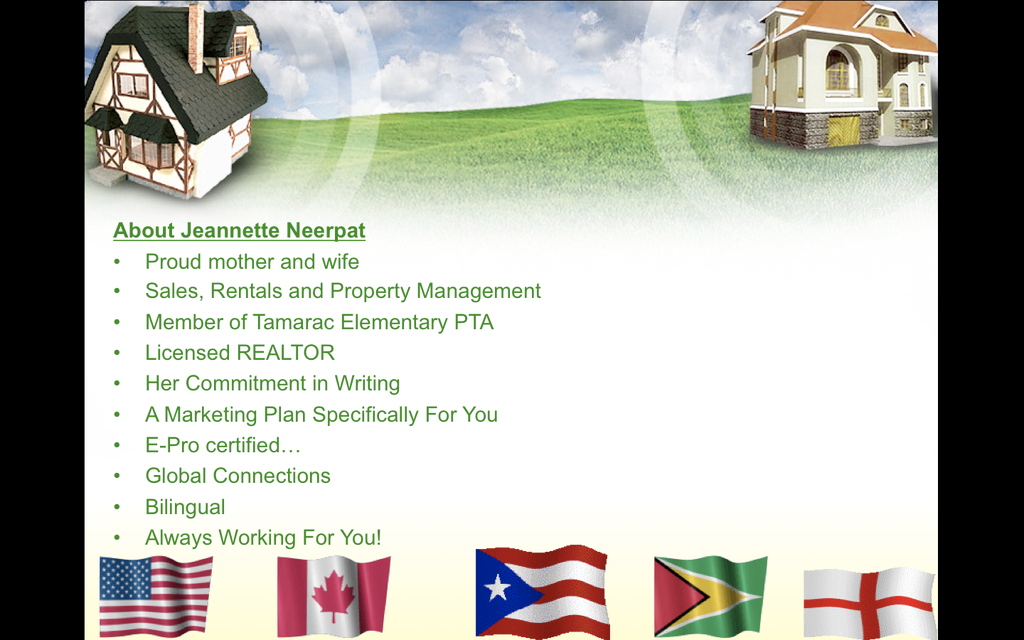 I have been told by other agents that a listing presentation take awhile to put together and all we had was a weeks time. I was so nerved wrecked, Midori had to calm me down all week. Â I kept coming up with all these different ideas and knew we couldn't use them all. Whil Midori was at the tech fair I was working on adding so many things to the slide show. I emailed it to her and she disected it. I am so happy that I have a mentor who understands what I am thinking and which way I am headed. Its easier to adapt that way.

Now for those who missed the video email that Midori posted the other day I will post it here again for you to view. Thank you all for the congrats. Its very much appericated!!