Are you one of those people who have a bunch of credit cards and they are max out and you are bairly making the minium payments on them? Well you know you can speak with your credit card companies to reduce your interest rates, or have some of your late fees removed?
Hey we all get caught up in a bind. I had some hards times myself and needed to talk with them to get some things taken cared of. You see if you call and talk with these companies and let them know up front you are having problems they are more willing to work with you. You shouldn't be afraid to confront them.
Here are some tips to help you get started. You will be surprised how much money you could save by taking these steps! And if you are looking to buy a house within the next year or two, this would be the perfect place to get things rolling!
Get organized.

Draft a list of all your credit cards and their balances, interest rates, fees and credit limits. You might want to pull your credit reports for free at AnnualCreditReport.com.

Examine your options.
As in any negotiation, you need walk-away power, which in this case means the ability to transfer card balances to another debt vehicle.

"If one bank is treating you badly, you can transfer your balance and stop using them," Bilker said. "That's really the only way you're going to be able to get anything to happen." If you follow through on the threat, transfer the balance but don't close the account--especially for long-held cards--because it will hurt your credit score.

Learn what to do.

A conversation with a credit card company representative is a delicate dance. Your goal is to get the most favorable terms you can. You should be polite and professional, yet firm.
Bilker's book provides transcripts of phone calls as consumers haggle with customer service representatives. It can give you an idea of how your conversation may proceed.

Fees are low-hanging fruit.

Card issuers are implementing fees all the time, but fees also are the most negotiable, experts said. Many available cards have no annual fee, which makes your card's fee negotiable. Lower interest rates, and especially higher credit limits, can be more difficult to get but are worth pursuing because they're often more valuable.

Use tricks.

If you're not receiving satisfaction from a customer service person, ask to speak with a supervisor. The representative will try to discourage you, saying the supervisor won't offer anything different. But sometimes, you'll get something. If your card has been canceled for non-use or your limit lowered, promise to use the card "today" to reinstate the card or limit. That might work about half the time, Bilker said.

"Card companies in this environment are starting to 'get it,'ƒ|" Arnold said. "They're starting to realize if they run all their customers off, the whole ship is going down."
For a complete look at the article you can go here.
I hope these tips has helped you in some way. Good Luck!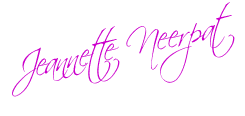 <!-- END rail -->